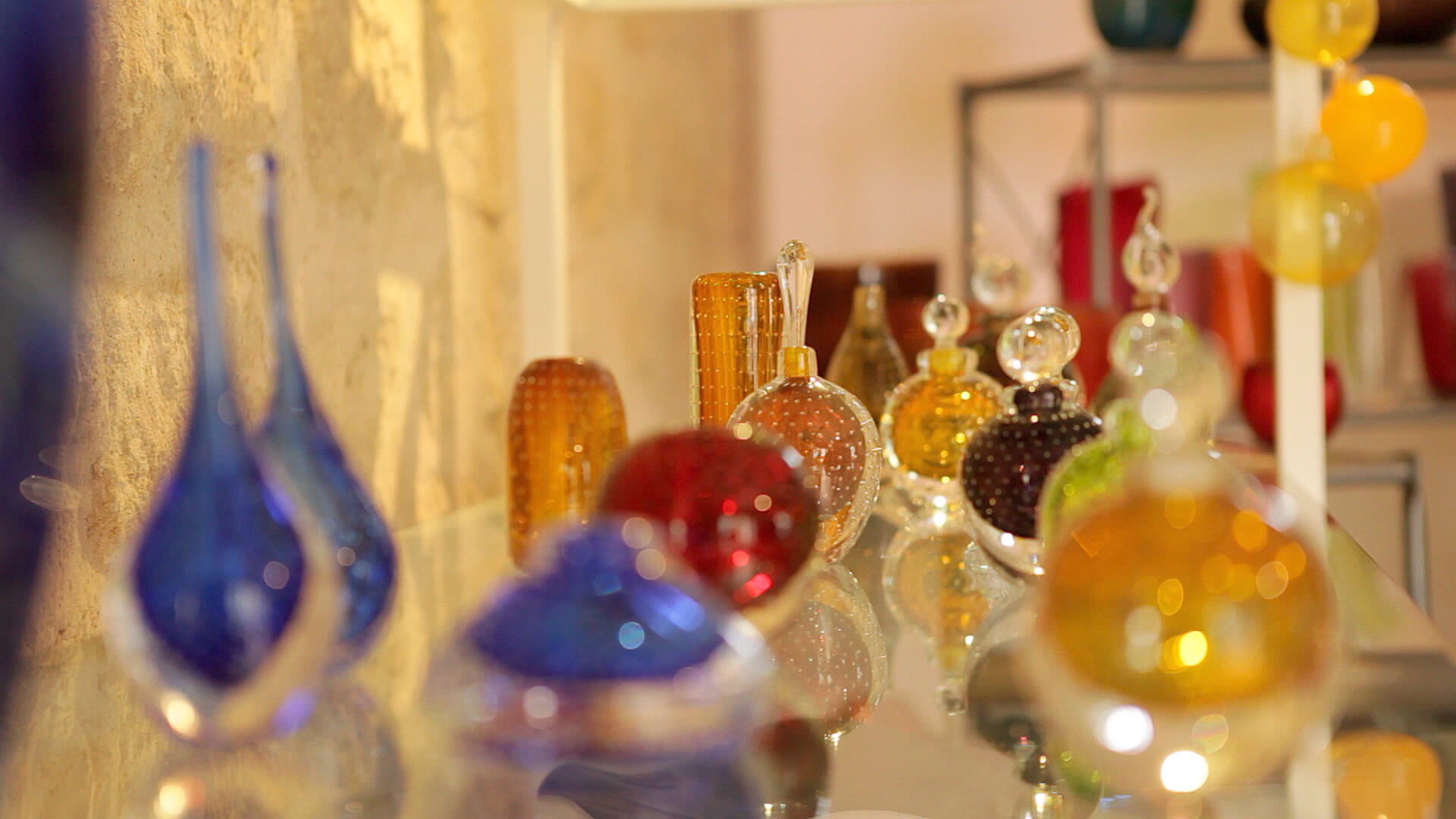 In 2007, glassblower Cyril-John Rousseau set up shop in L'Isle-Adam. This artist invites us to see his meticulous and magnificent work! He wanted to combine the crafts traditions from the end of the 19th century, with the use of terracotta, from which talented sculptors have worked such as Joseph Le Guluche.
Cyril-John Rousseau uses Italian and Swedish techniques such as Encalmo and watermarking. He focuses in particular on tableware, interior design and the creation of unique pieces: sculptures or installations. The glassblower also creates items to order. Cyril-John Rousseau's creations are characterised by transparency highlighted by the subtle use of bright or pastel colours, the simplicity of shapes and decorations that contrast with the use of colours and the opaque nature of objects achieved through sand-blasting. His expert use of the techniques chosen according to the objects, make him a truly authentic artist. Some of his artworks will literally take your breath away. He, however, will save his for the next creations, each one more moving than the last
Workshop/shop:
Jardin du Castelrose, L'Isle-Adam
+33 (0)6 31 05 41 92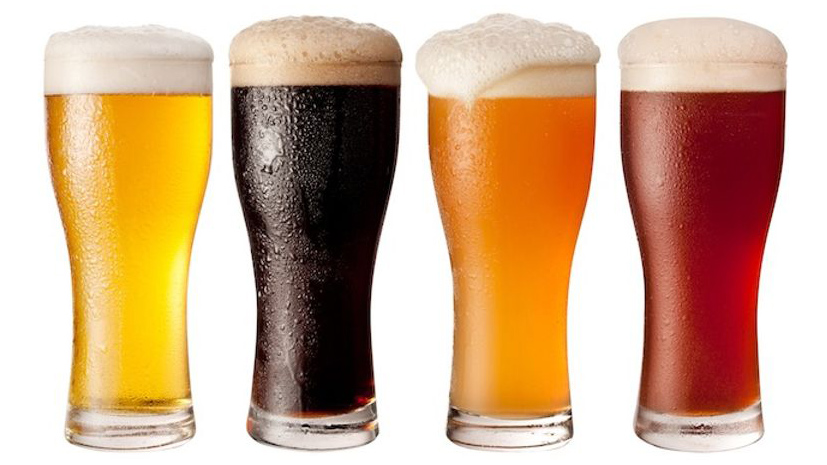 Since the Egyptians created alcohol (and beer in particular), Mankind has been looking to create these famous beverages. No doubt due to the sense of euphoria felt by drinking them but also due to the social aspect. Fermentation is the natural process that transforms the sugar contained in cereals and fruit into alcohol. Judging by the delight of the animals eating overripe fruit from a tree, why wouldn't we too consume what is so readily available?
This was how the micro brewery "La Damoise" in L'Isle-Adam came about. Their goal is to produce delicious craft ales for the local market and to show interested visitors how fermentation actually works.
"La Damoise" produces five different types of beer: lager, dark beer, amber beer, pale, and ale. They also offer limited editions such as the "Bière de Printemps" (Spring Beer). These beers are available for sale in several places around L'Isle-Adam, including the Tourist Office Shop.
This brewery has a stall on L'Isle-Adam market and sells their products in other towns across the department. They also take part in gourmet and cultural events: trade fairs, festivals, concerts, etc.