Vexin Français Regional Nature Park
The Vexin Français Regional Nature Park is in the north-west of Ile-de-France, stretches over 98 towns of the Val d'Oise and the Yvelines and has a surface area of 71,000 hectares. A special characteristic of the French Vexin is its architectural and built heritage. In contrast with the remarkable architecture of the castles, churches and vast farming estates, is the simplicity of the rural heritage of the French Vexin (cross, windmills, fountains, dovecotes, wash-houses).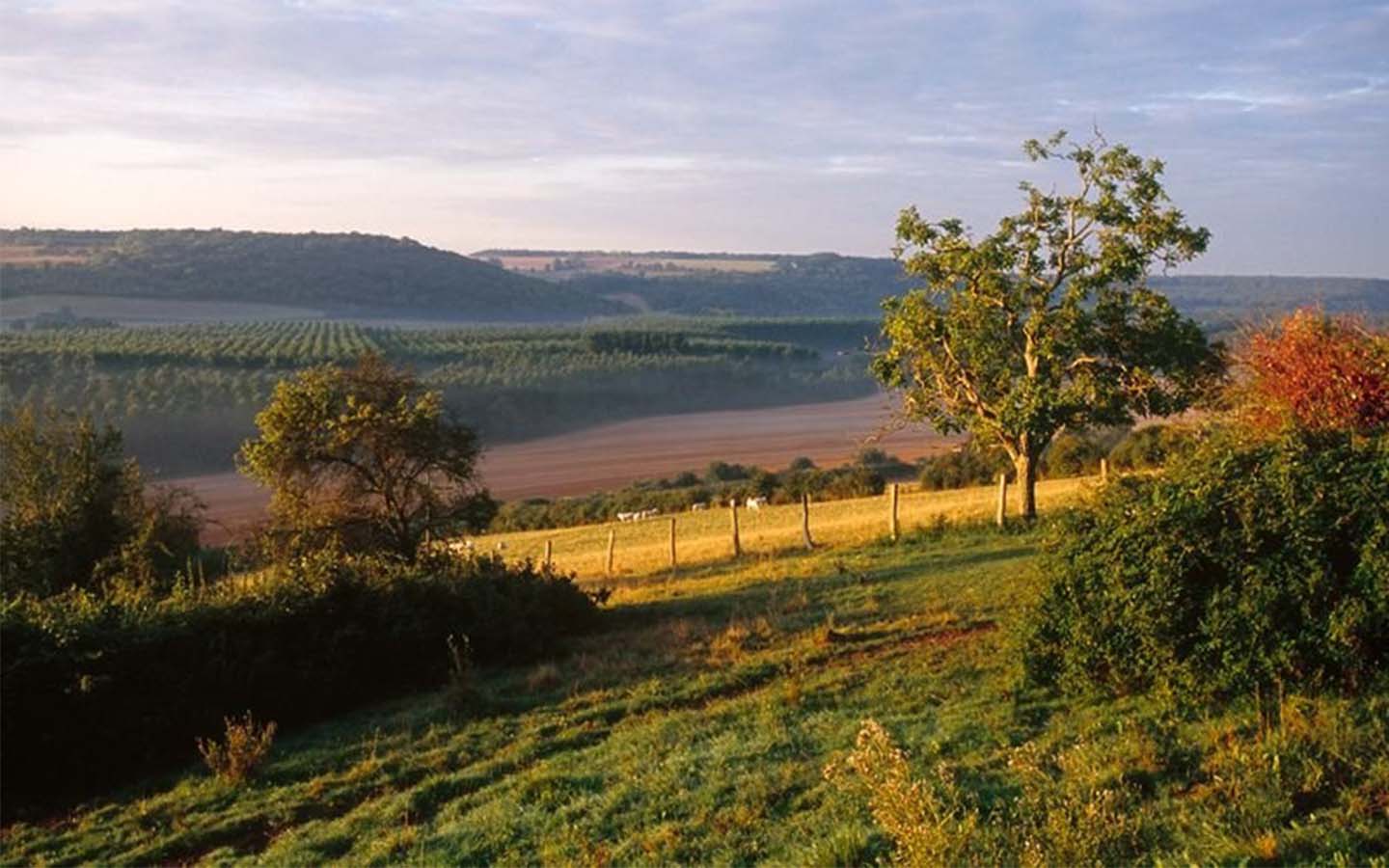 The Oise-Pays de France Regional Nature Park
The Oise-Pays de France Regional Nature Park has been occupied since the Neolithic period, and has inherited a rich historic and cultural heritage with over a hundred classified or listed monuments (castles, museums, religious buildings, troglodyte dwellings). The Regional Nature Park is mainly on the left banks of the Oise and is the link between the Pays de France in the south, and the Plaine de Valois to the east. It is characterised by the presence of three forests (Halatte, Chantilly and Ermenonville) covering almost twenty thousand hectares in total. Stone serves as the geological base and shapes the landscape, while limestone is a source of local wealth. This fertile land is brimming with small farms offering the sale and tasting of farm products. Honey, strawberries, mushrooms, asparagus, eggs, aromatic and medicinal plants, or salted meats are all available here.